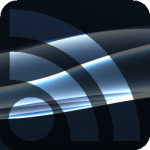 It's been a very long time since I've needed to look at this plugin but since linickx.com has moved to twentyeleven I wanted to take advantage of post formats; this has motivated me to make some minor updates.
New Fetures
Post Format Support
Feeds can be assigned post formats, Standard is the default format if you theme doesn't support this, twentlyelevn does and I think the link format works quite well.
Fail without Bail
A bug I'd just lived with was if the feed was corrupt then the plugin would simply crash and burn, sometimes a factory reset was required to recover. Now the plugin will detect the error, dump the message and carry on... much better!
Admin Page Updates
I've been slowly adding context help to my plugins, you know the little help in the top right hand corner, so help is now even closer. The news feed at the bottom will now take advantage of the fail-without-bail feature for when linickx.com is down. The final change here is a dontate feature, there is a tick box to remove this ;)
All the old features still exist and the same old information applies...
- ***[Download LINICKX LifeStream from WordPress.org](http://wordpress.org/extend/plugins/linickx-lifestream/)*** - [Get **Support and Help** on WordPress.org](http://wordpress.org/tags/linickx-lifestream?forum_id=10#postform) - [Submit **Bugs and Patches** to Trac](http://plugins.trac.wordpress.org/newticket?component=linickx-lifestream&owner=linickx)
Enjoy!